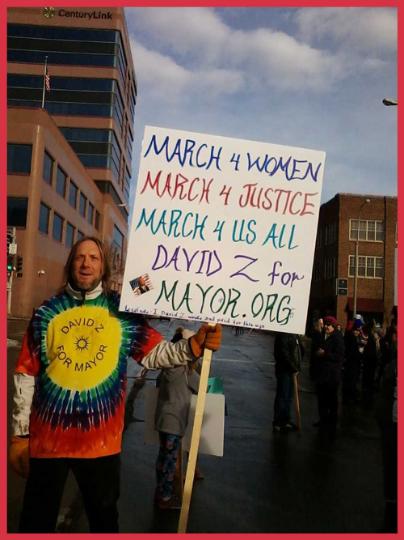 I've lived in the Midwest since 1987 when I started a technical job at EROS. After an educational variety of career shifts, I now work in political analysis and civil rights. I live humbly so that I can afford to work for my passion – a better world for all of us. My political aspirations are not funded by rich people who want to get richer. Instead, I have dedicated a wealth of my time and effort to researching, speaking, and publishing the truth. I'm working my way into office – loving every minute of the journey!
My career shifts came with times of plenty and times of struggle. I loved a nice little country acreage then watched my wealth dissolve with the housing market collapse. Big banks got bailed out while I underwent foreclosure and bankruptcy. Interactions with police have also seen easy and hard times. An officer once helped fix the brake lights on my '67 pickup. Another time, overzealous police surrounded me and terrified me without even suspecting a crime. City leaders need to help police do their job while being respectful to other people and their rights.
I love people, pets, and the natural world. Perhaps my finest accomplishment is co-raising two wonderful adult daughters who are still happy to hang with their dad. I enjoy working out, biking, meditation, martial art, and being in nature. There is beauty all around us if we can just open our eyes to the wonder of life. I celebrate the vitality of life with colorful shirts and expressive energetic dance. You're welcome to join me on the dance floor even if you can only wiggle – I'll help you move to the groove.
Spirituality is important to my life, although I'm usually quiet about it. Spirituality connects with my passion for truth, justice, compassion, and our place in the universe. I see the world of humanity as more troubled than it should be. It is as though we have lost our way and need to find it again. My passion for people and a better world drives my confident sincere efforts to be a great mayor. Coupled with confidence is the humility to seek good ideas from everyone I talk with. I hope you will let me know what's on your mind and how we can improve our town.
Spread the word – vote like your life and country depend on it!
Service Award
"David Zokaites co-received the 1998 JC Penney Golden Rule Award for "exceptional volunteer service to the community." He taught martial art to school children and encouraged physical fitness, group spirit, and a sense of self worth."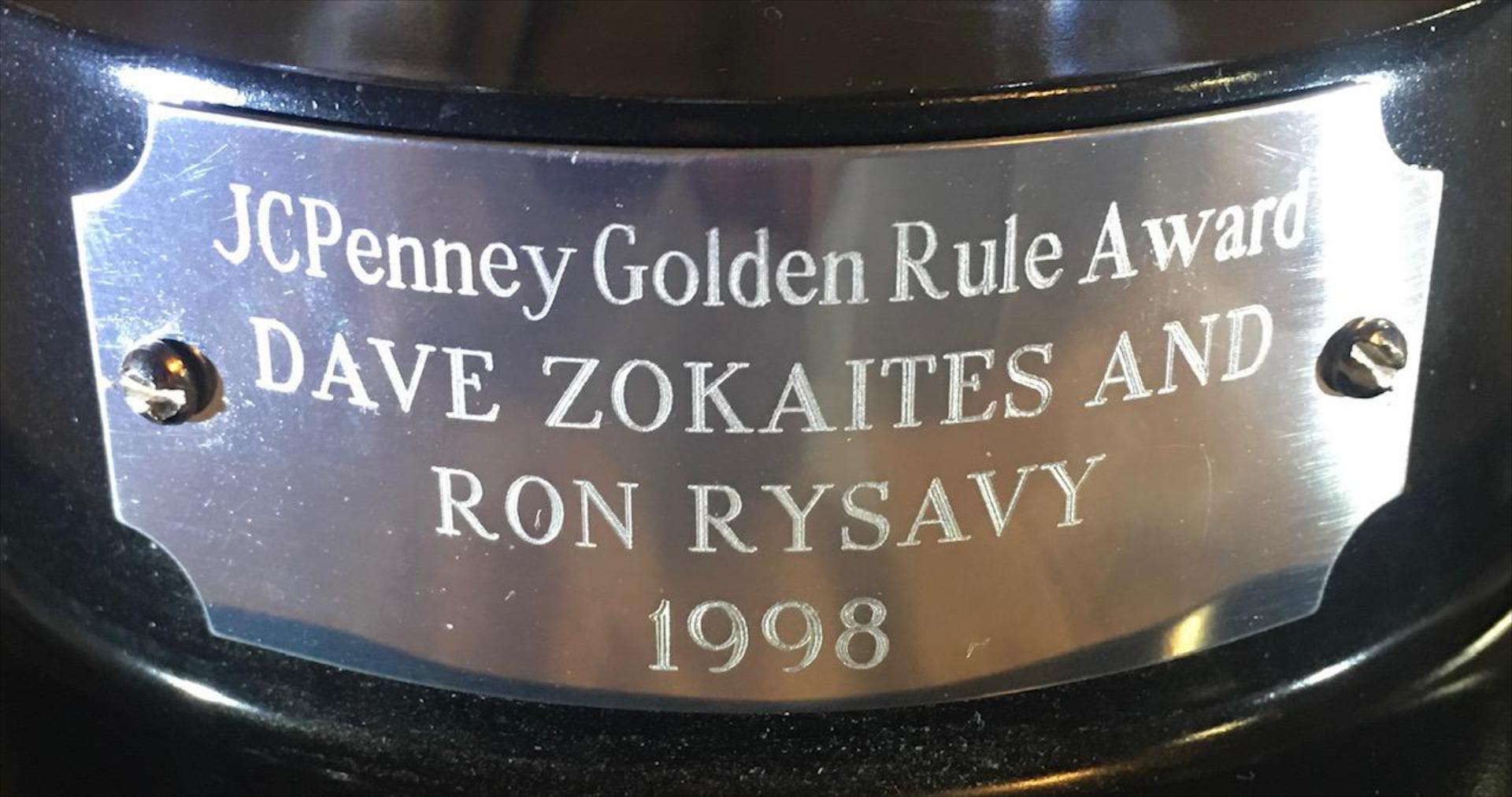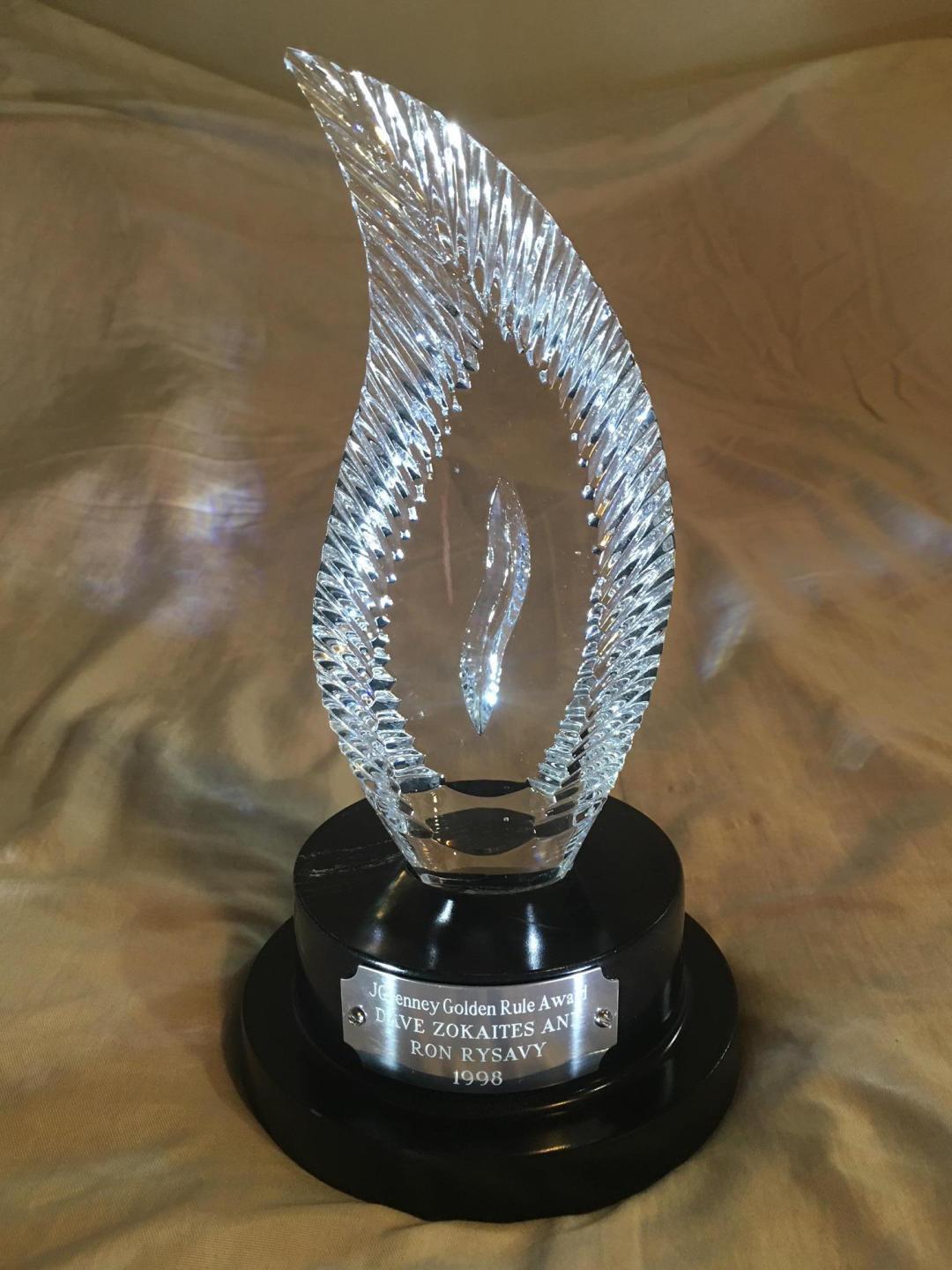 Prayer for Social Healing – David Zokaites – February 2019
We stand in this pulpit to give our testimony of faith in Jesus the Christ. I stand before you in the name of God so you bring your faith to action. Christians with faith but no works of love are like empty wine skins drifting in the desert winds. I implore you to pour the vitality of divine life into your vessel. Feed the fire of divine purpose and help me shine the light of Truth on our troubled world. With God's healing word as our guide, with truth as our beacon, with love in our hearts, we can change this world. We must!
For we are not fighting against flesh-and-blood enemies but against evil rulers and authorities of the unseen world.
Yea, though I walk through the valley of darkness, I will fear no evil. Thy rod and thy staff, they comfort me.

Yea, though I tread the halls of greed, though I speak truth in the den of corruption, I fear not – for I am clothed with God's eternal light.

The people of the land have used oppressions, committed robbery, and mistreated the poor and needy; and they wrongfully oppress the stranger.

Princes in your midst are like wolves tearing their prey, to shed blood, to destroy people, and to gain dishonest wealth.
In you they take bribes to shed blood; you have made profit from your neighbors by extortion, you have forgotten Me, says the Lord God.

Our Father who art in heaven, hallowed be thy name. Thy kingdom come. Thy will be done, on earth. Thy will be done! I say it again ... Thy will be done!!!

Yea verily God's will be done. For we are called to create God's paradise on Earth. All of us.

We are called to feed the hungry. We are told to nourish the thirsty. Strangers are to be welcomed. Lonely prisoners should be consoled. For whatever we do to the least of us, that we do unto Jesus.

Arise oh my people, arise! Seek truth and goodness for the law of God is above the law of men.

The Spirit of the Lord God is upon me, he has anointed me to bring good news to the poor; he has sent me to bind up the brokenhearted, to proclaim liberty to the captives, and open prisons to those who are bound. For I the Lord love justice and will direct your work in truth.

This is the passion that feeds my soul; it awakens me when the world is sleeping; it drives me to action day by day. This is my testimony, being called, being driven, restless until I complete my daily task.

I will greatly rejoice in the Lord; my soul shall exult in my God, he has covered me with the robe of righteousness. And the Lord God will cause righteousness and praise to sprout up before all nations.

We are all called to be appointed by God, we are all called to be anointed by God, if we only have the courage.

This is my bible-based testimony. This is my plan. Come join me and help heal our troubled world.

Now before we go, I pray you help me manifest God's eternal Truth in political Truth. For without political truth, without honesty, the evils of systemic corruption will continue to poison our land. I ask all of you to bring action to your faith and to work for social justice. Find a cause to support. Find an honest political candidate and help them get elected. We must feed the hungry, comfort prisoners, lift up the afflicted, and heal the troubled. Help us manifest God's Truth as political action for justice.